With a commitment to the town and neighborhood, Quail Valley works with city officials and local community organizations to contribute to the social wellbeing of our frequent customers and residents of the surrounding areas. The many clubs, groups and societies are a valuable resource to Quail Valley and the community, so we are proud to support these groups and associations.
GOLF ASSOCIATIONS
The goal is to promote the game of golf and provide a friendly, competitive atmosphere.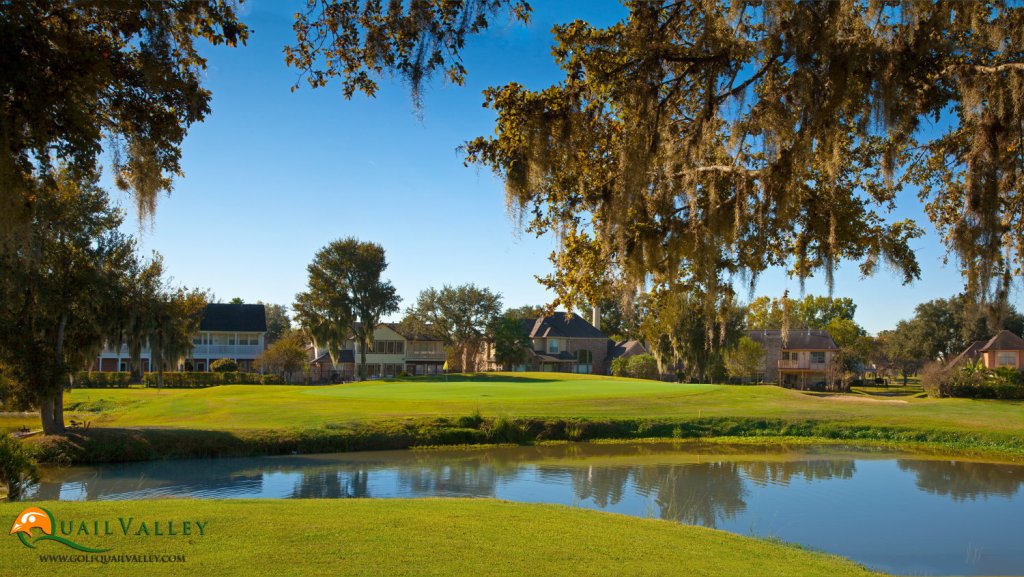 QUAIL VALLEY MEN'S GOLF ASSOCIATION – JOIN NOW
Membership to the Quail Valley Men's Golf Association is open to all male golfers, ages 21 and older, with current Amatuer Status per USGA Guidelines.The QV MGA holds one to two events each month that may be for individuals, teams or a random draw. The Quail Valley Men's Golf Association is scheduled to have 16 different events during the 2023 season. To participate in events, a member must have a GHIN number and established handicap, which is included in the $70 Membership Fee.

Each QV MGA event entry fee goes towards the hole-in-one pot, which is awarded as pro shop credit when an ace is made. This amount is accumulated until a hole in one is made. Credits for a hole in one are capped at $3,000.00.
**QV MGA 2 Man Match Play (4.23.23) Tee Sheet
**QV MGA 2 Man Match Play (4.23.23) Brackets
2023 Quail Valley Golf Course MGA Tournament Schedule
Tournament Organization and Top Dog Points System (Updated)
QV MGA Tie Breaking Procedures
2023 MGA Top Dog Standings (Updated 03.16.23)
MGA Pace of Play & Code of Conduct Rules
The annual fee is per season and includes:
Eligibility to play MGA events
A USGA handicap
QUAIL VALLEY LADIES' GOLF ASSOCIATION

The Quail Valley LGA plays on Wednesday mornings and Saturday afternoons. This fun group of ladies play a variety of formats that promote social engagement through friendly competition. The QV LGA continues to graciously support the First Tee at Quail Valley with the Texas Tee Charity Tournament. If you would like to join, the annual fee is per season and includes:
Eligibility to play LGA events
A USGA handicap
Click Here to Join The Quail Valley LGA
2022 LGA Policies & Procedures
QUAIL VALLEY SENIOR MEN'S GOLF ASSOCIATION
The Quail Valley SMGA plays on the first and third Thursday of every month – sometimes on the fifth Thursday when there is one. Particiaption is open to anyone ages 50+. There is no upfront membership fee for SMGA. View the 2023 SMGA Tournament Schedule below. "We're the Legends doing it our way"
SMGA Tee Box Scramble 8.18.22 Results
SILVER SWINGERS OF QUAIL VALLEY
The Silver Swingers of Quail Valley is open to men or women golfers 55+. They play the second Tuesday of each month. This is a couples event with a scramble format. You can sign up as a couple, or as an individual player, and be paired up with a partner. There are no membership dues.
To get to know their fellow golfers, they have an optional dinner the night of each event.
Inquire in the Golf Shop for more information
GROUPS
NEIGHBORHOOD ASSOCIATIONS
QUAIL VALLEY PROUD
Founded in 1991, Quail Valley Proud is a non-profit neighborhood association staffed by resident volunteers who pursue various beautification projects in the neighborhood and host several community events throughout the year. For more information, visit www.quailvalleyproud.com.
QUAIL VALLEY FUND (HOA)
The largest HOA in Missouri City, TX, that works to improve the overall quality of life in Quail Valley through economical services, maintaining attractive entrances and common areas. The HOA has been essential to Quail Valley remaining a highly desirable neighborhood in Fort Bend County. For more information, visit www.quailvalleyfund.org.
QUAIL VALLEY QUAILS
The Quails organization has been in existence for over 50 years in the neighborhood. It is a ladies social organization, although men are invited also, which meets six times a year in the months of Sept., Oct., Nov., Feb., March, and April. The cost to join is $35.00, although guests are welcomed. The Quails meet on the first Thursday of the above mentioned months with the social hour beginning at 10:00am. The program starts at 11:00 and lunch is served at 12:00 noon. The cost for lunch and the program is $30.00 per person. Reservations are required. A variety of either speakers, musical or dancing entertainment is scheduled for each month. Membership in the Quails is open to all residents of Missouri City and the surrounding communities.